The Virtual Reality Oracle at King's College London
First published: Thu 09 Feb 2023
The Virtual Reality Oracle team kicked off 2023 with another smash-hit exhibition in January.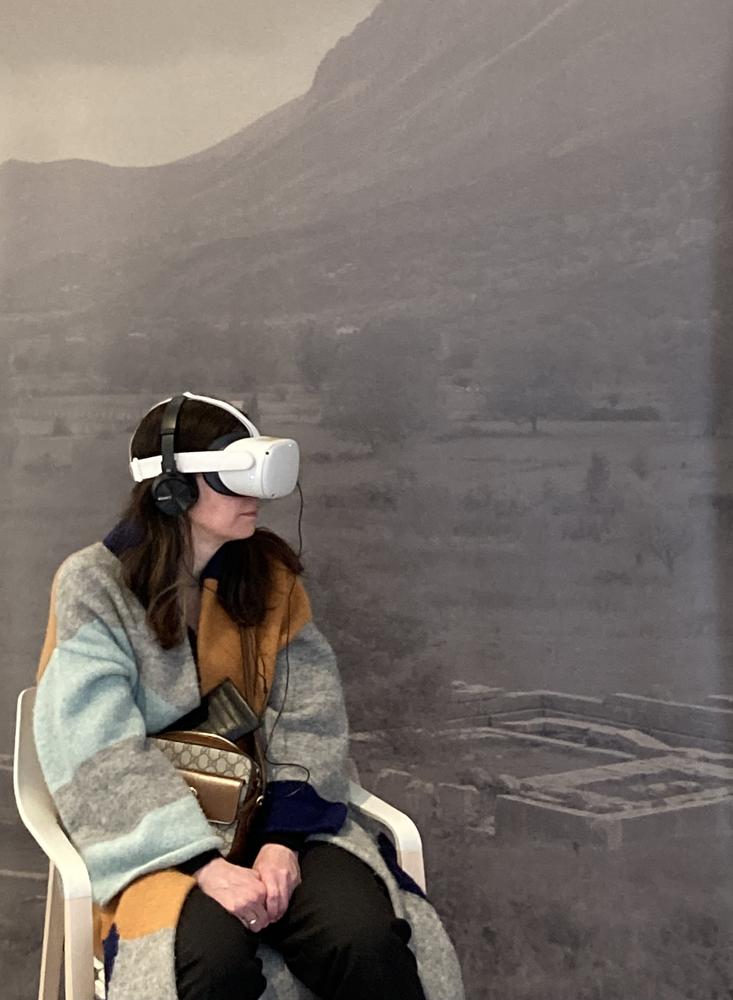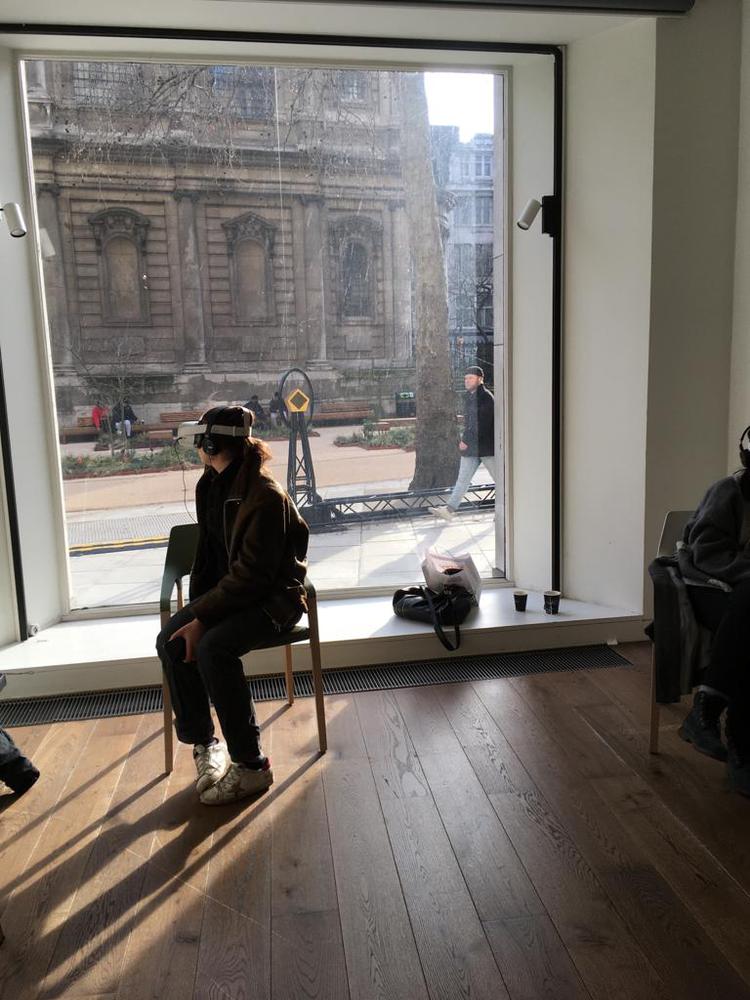 Over the course of three cold but bright days at The Arcade, Bush House, on the Strand, 80 people experienced what it was like to ask the oracle of Zeus at Dodona a question, as fifth-century BCE pilgrims once did. Although the experience was fully booked, the team managed to fit in further walk-ins on each of the three days. Attendees ranged in age from under 18 to over 65.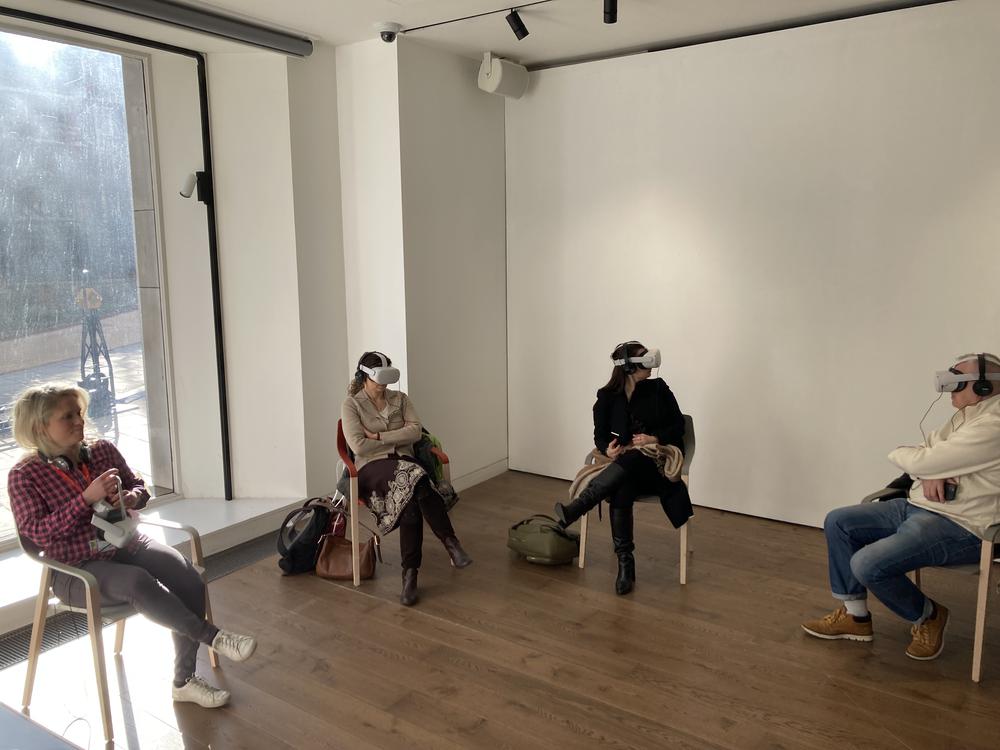 Feedback highlighted how much attendees enjoyed the VR experience, while also showing the ways in which the experience potentially changed how people think about the ancient world.
'I thought it perfectly brilliant, and at the same time faithful to the known reality. It brought alive the workings of one of the most important and interesting parts of ancient Greek religion. The acting, dialogue, and decor were so realistic that it was easy to forget that the individuals were not real actors. A first-rate experience.'

'The staging of the rituals was also something that I hadn't seen before - most of my knowledge comes from visiting ancient sites where these interactions cannot be witnessed - wonderful!'

'This experience reminds you that there's a whole world around the religious 'event' or 'moment': trading, camping, journeying, smell, strangers not knowing what to do, etc.'

'This would be a brilliant tool for secondary school and people thinking about pursuing a Classics degree.'
Our sincere thanks to the King's College London Culture Team for hosting us, for their efforts to promote the experience, and their assistance on each day. You can read a write-up of the experience by the King's Faculty of Arts and Humanities Communications team, as well as view a TikTok of our setup.
We'll be launching the Virtual Reality Oracle at the Classical Association conference in Cambridge, 21-23 April 2023, as well as demonstrating the ways in which you can experience the VRO for free, from a VR app to 360 degree videos. We hope to see you there!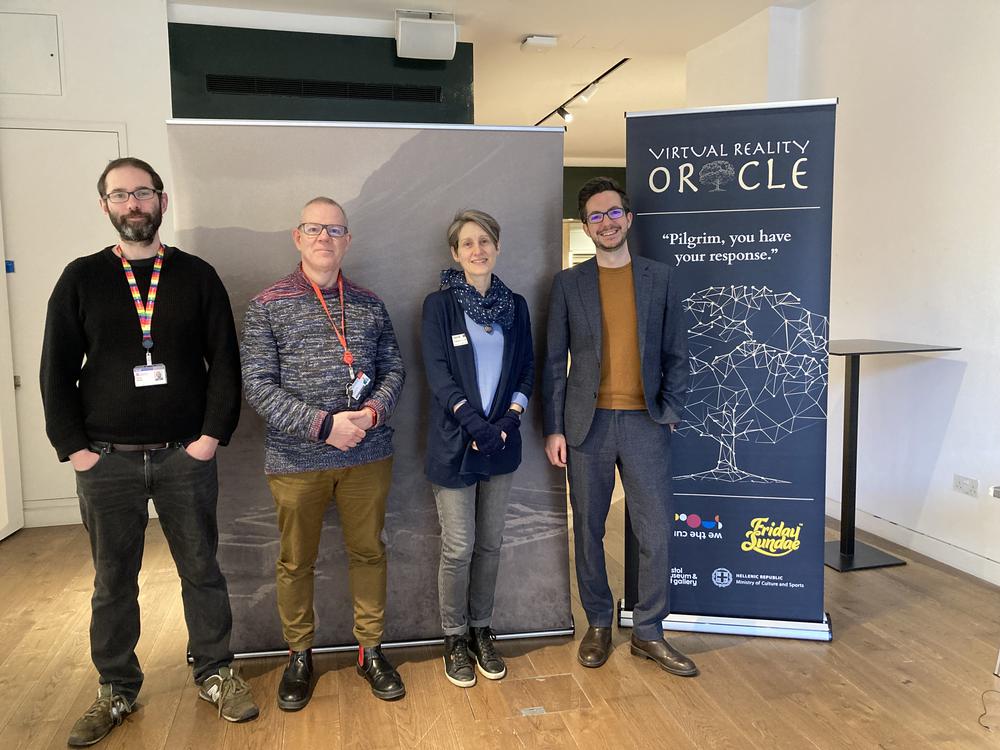 The Virtual Reality Oracle: An Immersive Experience of the Ancient Greek Oracle at Dodona was created by a multidisciplinary team from the universities of Bristol, Bath and King's College London, working with Friday Sundae, and led by Esther Eidinow at Bristol University. The project is funded by the UK Arts and Humanities Research Council (AH/T004673/1).